The Vietnam War mod is a mod recounting the history of the Vietnam War based at the Mod Database.
Formally, it spans the historical period spanning the Vietnam War, which is roughly around 1955 to 1975, but also includes two additional conflicts - the Indo-Pakistani Wars, and the Konfrontasi in Malaysia.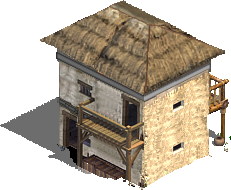 Conflicts covered
Edit
Indochina Wars
Indo-Pakistani Wars
Konfrontasi and Emergency in Malay Archipelago
See here.
Major factions
Edit
United States - Americans
Viet Cong - Chinese
North Vietnam - Koreans
Khmer Rouge - Lakota
Thailand - Inca
South Vietnam - Japanese
China - Turks
USSR
Minor factions 1
Edit
Britain - Dutch
Australia - Bantu
New Zealand - British
Philippines - Romans
Brunei - France
Taiwan - Nubians
Malaysia - Persians
ROK - Germany
Minor factions 2
Edit
North Korea - Egyptians
Kingdom of Laos - Aztecs
Pathet Lao - Mongols
Indonesia - Iroquois
India - Greeks
Pakistan - India
Burma - Spanish
Khmer Republic - Maya
News: Progress log
Edit